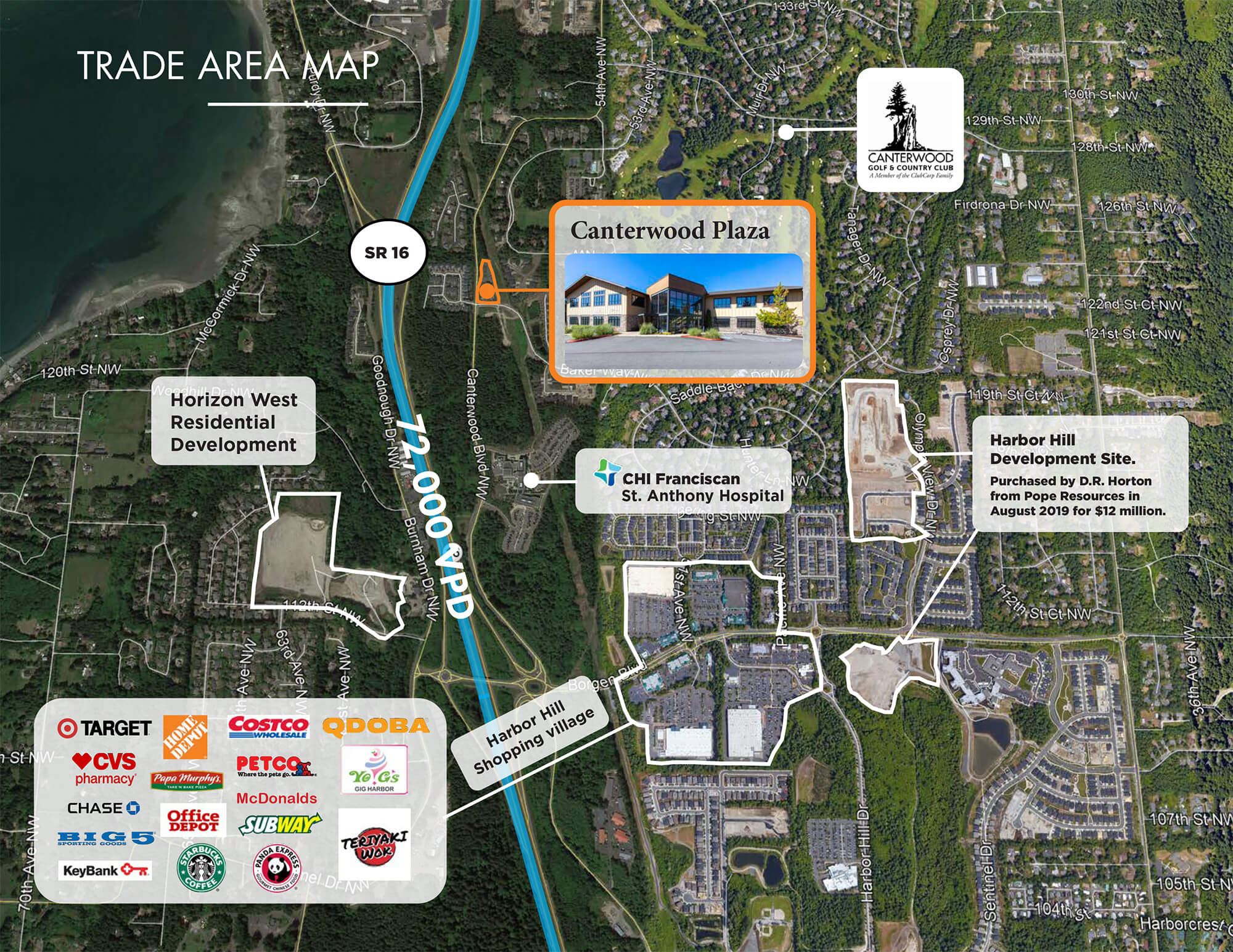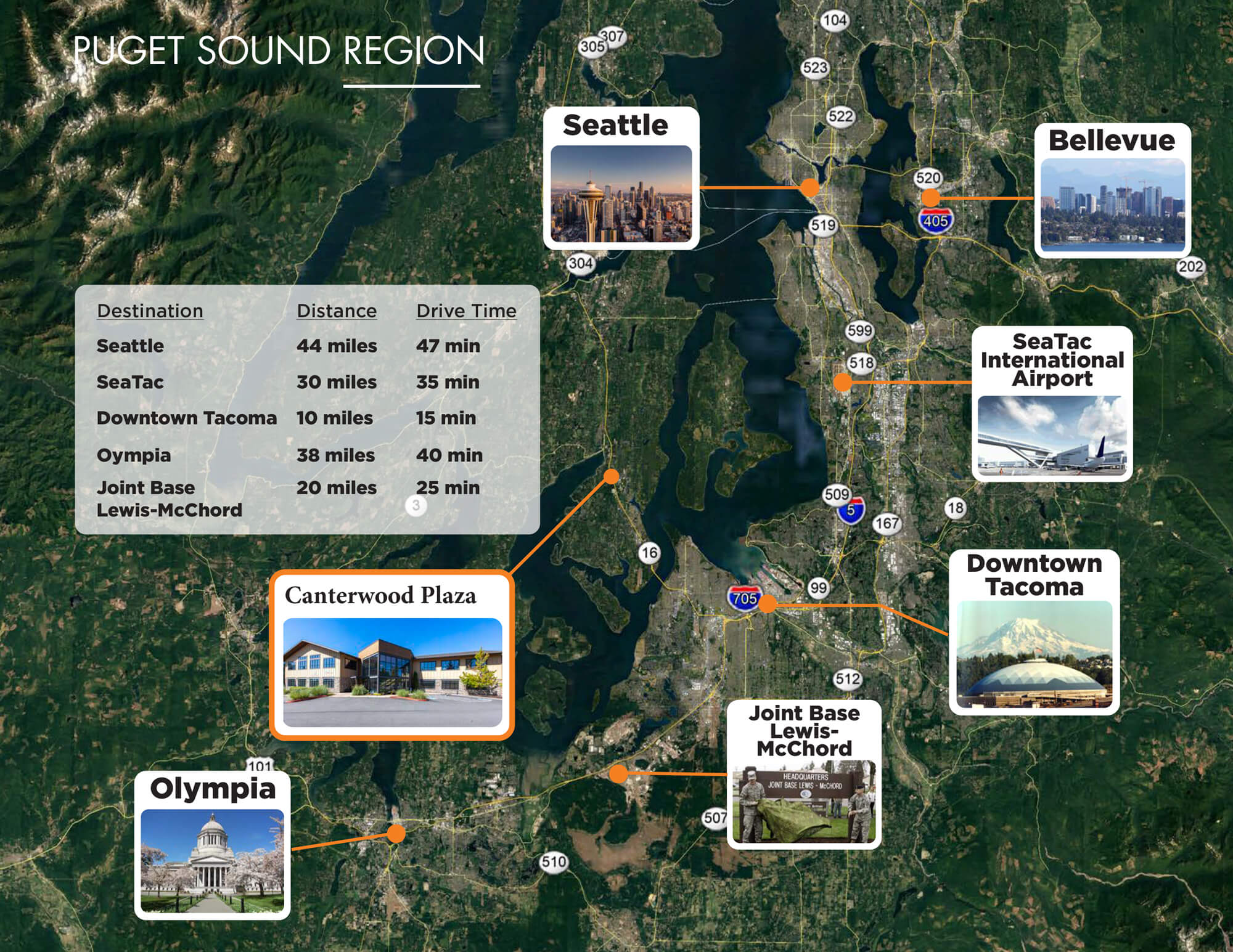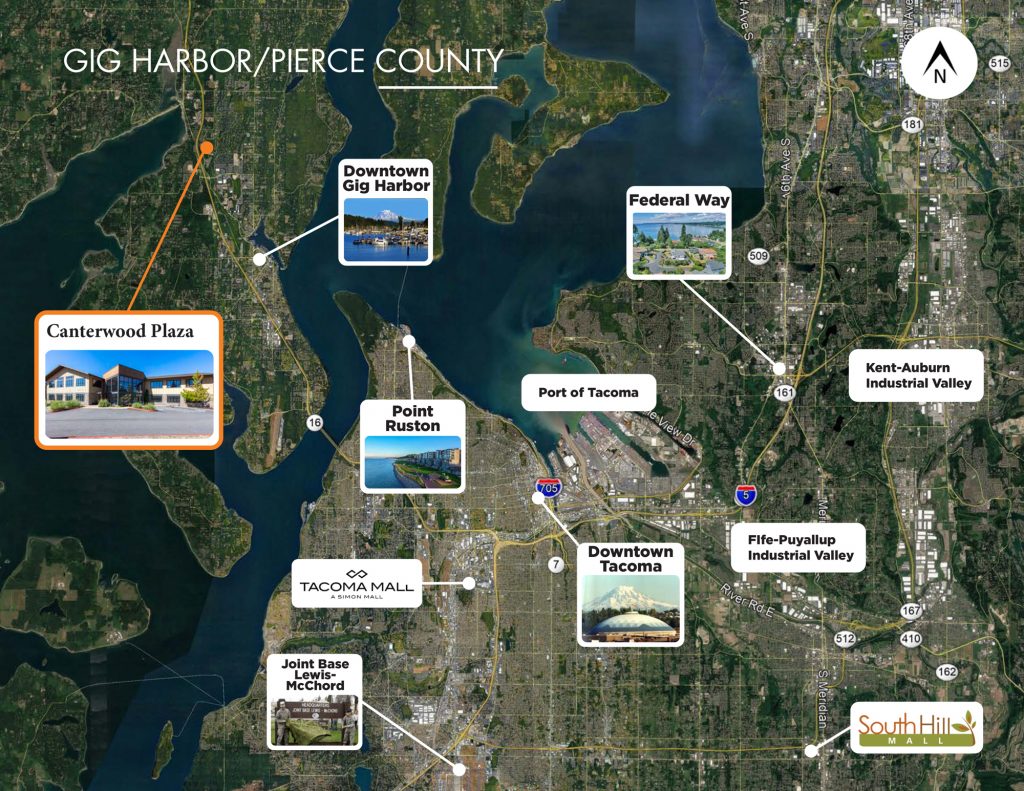 Gig Harbor is a picture-perfect town that is the very picture of aspirational living. This quaint, traditional village is right on the Olympic Peninsula and is only about twenty minutes from Tacoma. Because of its maritime history, Gig Harbor has upscale amenities without ever feeling arrogant. If you wish to go to Seattle, Sea-Tac Airport, or Olympia, the drive is only around an hour.   
Favorite restaurants are close enough for a quick lunch break, and the world-class restaurants of Tacoma or Seattle are still close enough for an unforgettable night.   
For those who frequently do business in Seattle, Canterwood Professional Suites & Plaza is very close to two different Ferry terminals. This means time that would be spent driving can be spent in a productive Ferry ride where emails can be sent and phone calls can be made while you enjoy the beauty of the Puget Sound.  Not only is Canterwood an ideal place for your business to relocate, but Gig Harbor is also an ideal place to make your home base.